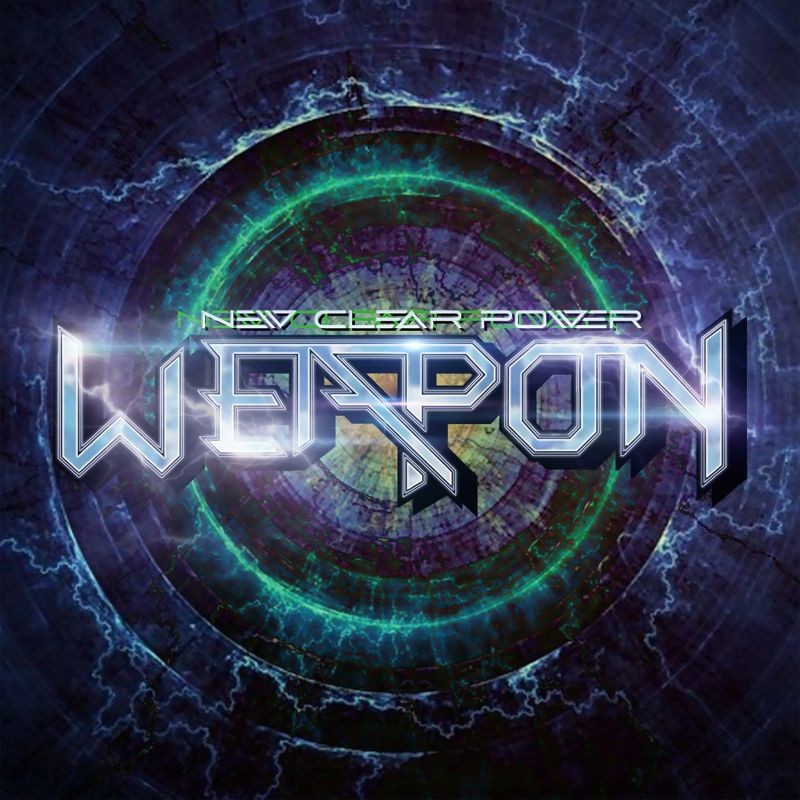 New Clear Power
Danny Hynes decided to totally reinvent WEAPON and make it more powerful than before and to really embrace the "NWOBHM-label". With his good friend Robert Majd (Metalite/Captain Black Beard/Nighthawk) alongside him they began writing songs for the this album.
New Clear Power can be ordered directly here:
https://www.shop.prideandjoy.de/en/home/476-stormburst-iii-cd.html
Original Weapon Patch
Weapon 'Original 1980 Logo' 10 x 3 cm Silver Embroidered 'Iron On' Patch.
A favourite of Metallica's James Hetfield.
Price £7.50, including P&P Worldwide
Weapon T-Shirt
Gildan Mens Sizes: Small, Medium, Large, XL, XXL
Gildan Sofstyle Ladies: Medium, Large
Price: £23.99, including P & P Worldwide
It's the original 1980 logo designed by the late Kevin Ingles, another victim of the beast that is cancer!
Fancy That? – Danny Hynes Band

Price: £12 + P&P.
P&P Europe £5.
The rest of the world £8.
Rising from the ashes
Pure Steel Records re-release. Plus an added Bonus Track. A cover of the Thin Lizzy classic 'The Rocker' recorded by the current 2018 line up.
Price: £12 + P&P: £5 Europe and £8 The Rest Of The World
Please enter your details here and press submit when done. When you have sent your order, we will review your order and send you a Paypal invoice together with delivery information.